I was just clearing some notes I had from a SQL Server Saturday event I went to recently.  I noticed at the top right of a page in small print "Who is Glenn Berry? And his scripts?"  I don't recall writing this down nor the context from which I might have.  Believe it or not, by how obscure this note was I almost dismissed it's importance.
Some quick google research and this is what was unvailed.
Glenn Berry's SQL Server Performance
"Who is Glenn Berry?": I didn't exactly find a biography but he is very interactive with his Glenn Berry's SQL Server Performance blog!
If you are either a developer or DBA you will find his content quite informative.
SQL Server 2005 and 2008 Diagnostic Queries
"And his scripts?": Mr. Berry as written and actively maintains SQL Server Diagnostic Queries (script).  A search for "Diagnostic" on his blog is an excellent list of various version of this terrific script.
His most recent post with an update is January 2012 SQL Server 2008/2008 R2 Diagnostic Information Queries.
However if you are in need of a SQL Server 2008 [non-R2], SQL Server 2005 or if you are encounter the following error (to only name the first occurance), you'll be interested in an older version found here:
Invalid object name 'sys.dm_os_windows_info'. 
So, thank you Mr. Berry.  Well done!
Example of the script results:
Example 1.1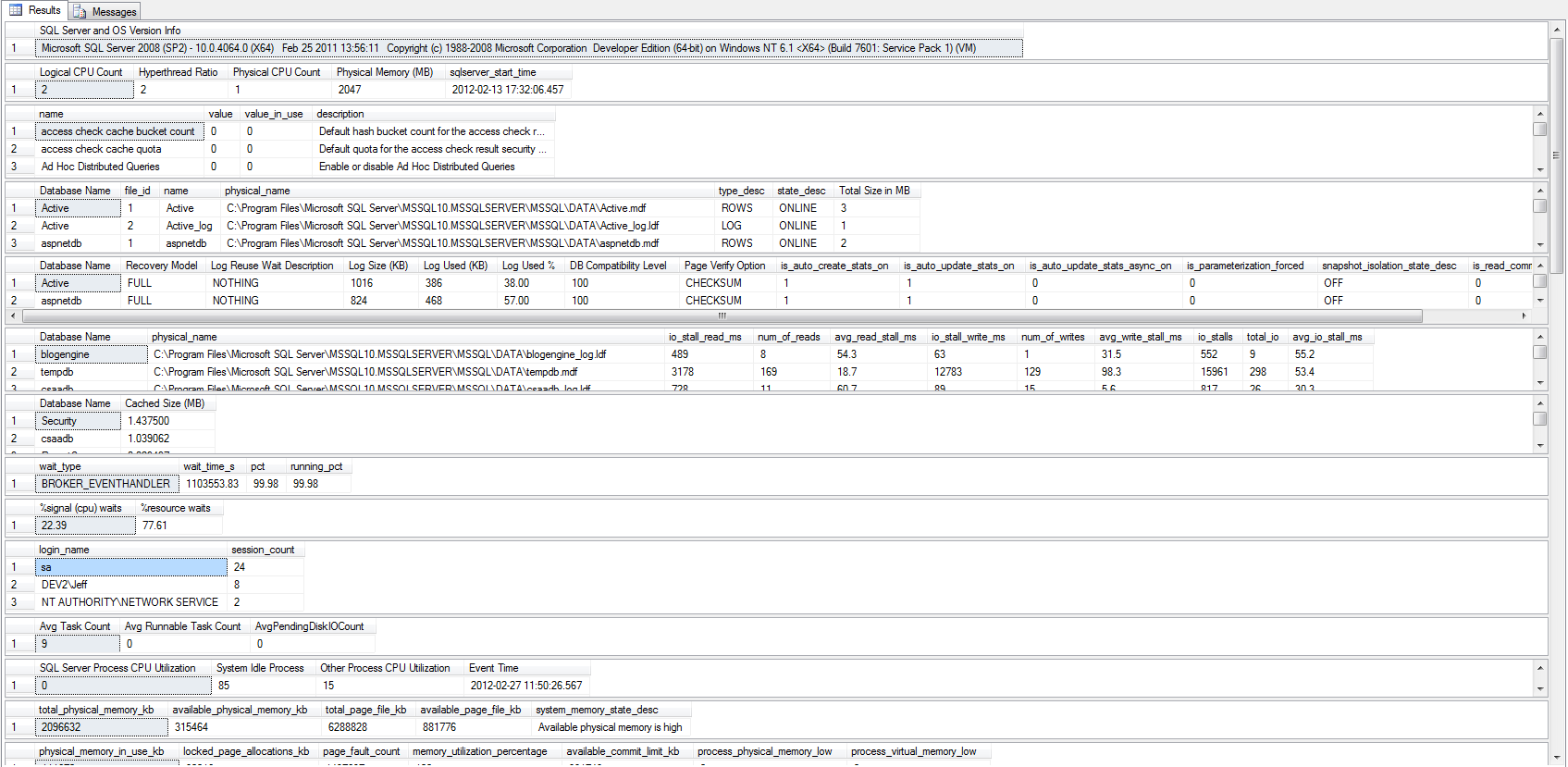 Example 1.2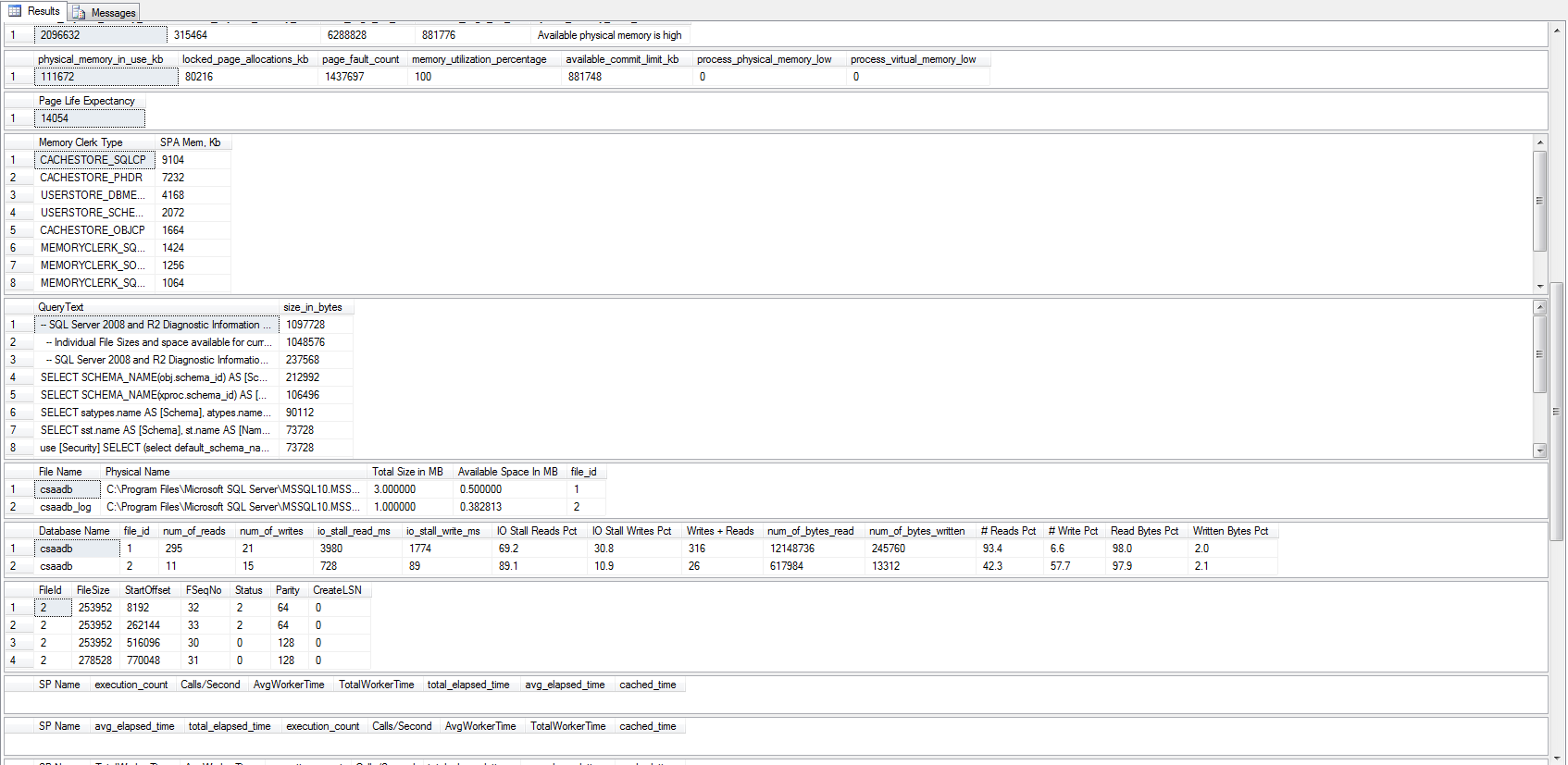 Example 1.3